Description
This module will add a telephone field to addresses, useful when you want a contact telephone number for shipping addresses either for you or for your courier.
As you would expect the module adds a telephone field to both Billing & Shipping (since opencart address book is a one stop list).
But on checkout register / billing or guest billing pages will show the telephone field with account information (only once) and then use that phone number for the address entry – everywhere else you will see a telephone field as part of the address form (customer edit addresses, admin panel edit addresses etc).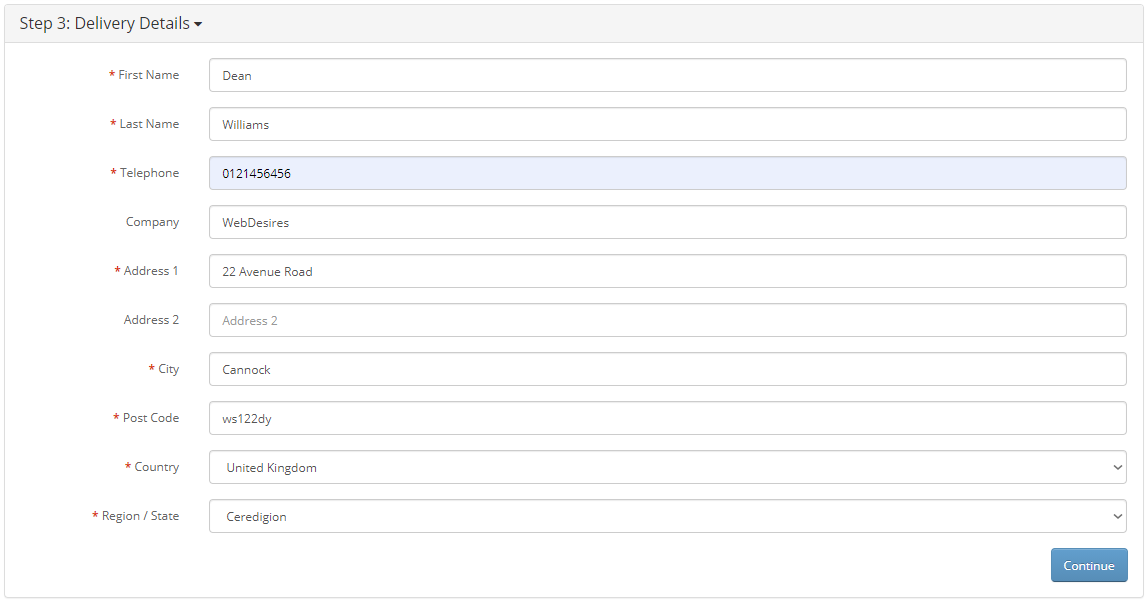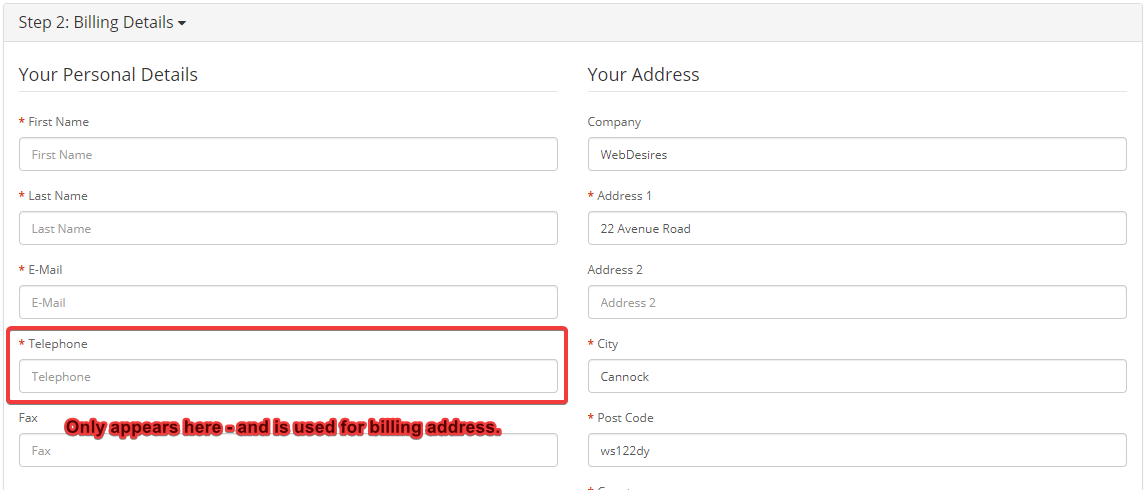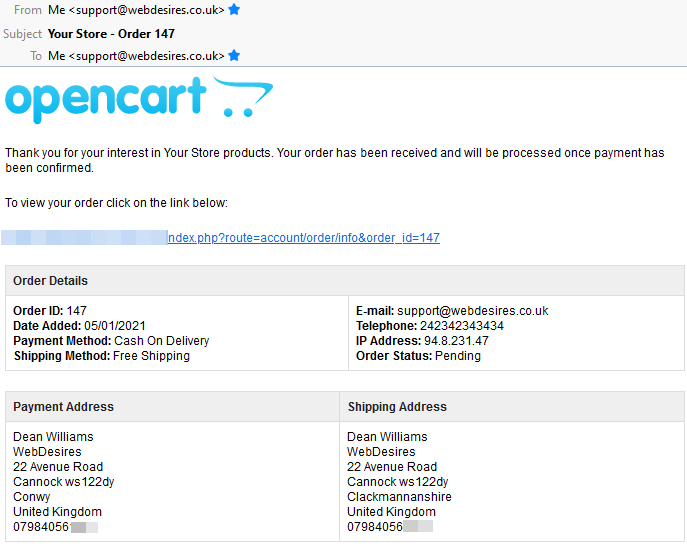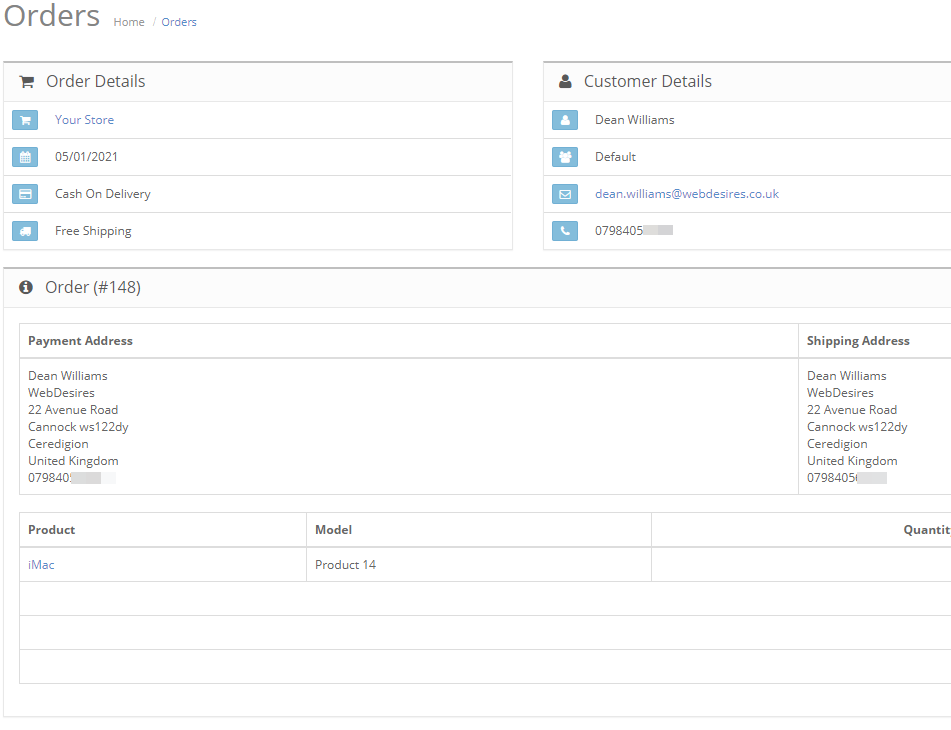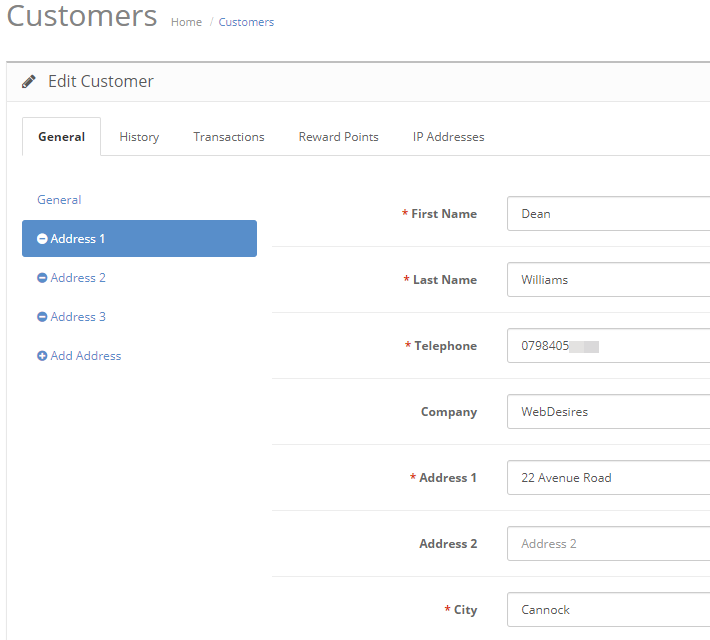 Like what you see? Get in touch!

We have a very friendly service - Come and chat to us and let us know what you need, we work for an hourly fee and can also provide you a no obligation quote and begin work immediately in most cases. Click "Request Support" or use our Live Chat.

Request Support
SHARING IS CARING!